Do You Need Paver Sealing In Tampa Bay, FL?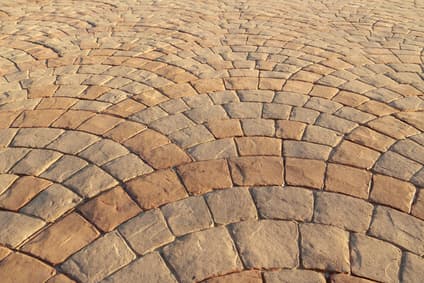 If you need a good Tampa Bay paver sealing, then please call out to the professionals at Integrity Finishes of Tampa Bay. We have been providing quality services since 2004 and are still going strong today. Call on the painting contractors that you can always rely on to provide you with good workmanship.
There are many advantages to having your pavement sealed by Integrity Finishes of Tampa Bay:
Minimizes Maintenance - When you pavement gets seals, then it makes it very simple to clean. All you need to do is bring out the hose and give it a good wash down.

Appearance - Your hardscape never looked this good. It brings out the sheen and color of your driveway. We provide you with such a dramatic change to the look.

Protection - No more will your driveway be stained by fluids that you have no control over. Oil, food & drink spills will not be able to set into your pavement once it's sealed.

Preservation - Just think, the sun can't even penetrate into your seal now. Weather will not affect your driveway and it will maintain its look for many years to come.
When you make the decision to have your driveway sealed by our Tampa Bay pave sealing experts, then you know what a great investment that you'll be making. We want for you to be happy when you pull into your driveway.
Many sealers are able to immobilize weed growth. This is the stabilization that we try to reinforce with our sealing. And, if you have ant hill issues, stemming out of your driveway, then through the use of our sealer, they won't be no more. Contact us today for more details.
Integrity Finishes of Tampa Bay is a certified Increte Systems Decorative Concrete installer. Now you can't beat that. Let us pour your driveway, and then seal it. If you want your hardscape to be the talk of the block, then connect with us.
We take pride in all the services that we do. If you'd like to take advantage of our paver sealing, then there's no reason why you shouldn't give us a call. We'll always be there to help out our community. Don't put it off any longer.
Our Tampa Bay Paver Sealing Contractors Provide These Services
Paver Sealing

Increte

Concrete Sealing

Concrete Painting

Concrete Staining

Paver Brick Driveways
Driveway Cleaning

Weed Growth Control

Commercial Paver Sealing

Residential Paver Sealing

Decorative Concrete Tampa Bay