Tampa Bay Trim And Molding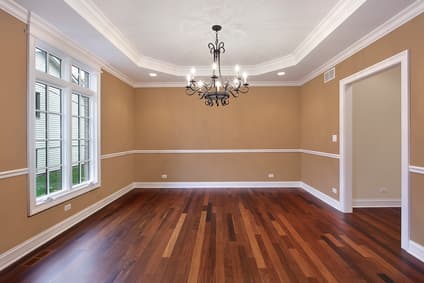 Integrity Finishes of Tampa Bay has over 30 years of experience providing quality painting services to homeowners throughout the Tampa Bay area. One of our specialties is installing and painting crown molding and baseboards.
From wainscoting to door molding and window trim, our Tampa Bay trim and molding experts can take care of all the little finishing touches your home needs to make it pop with style. Molding and trim is a great way to bring boring walls to life and give a look of structure and completeness to the interior of your home. Walls that are left bare without any millwork often look unfinished and unsightly.
So if your home is without baseboards or you think the addition of some crown molding would really set off your living room, call the Tampa Bay trim and molding experts at Integrity Finishes of Tampa Bay to schedule a consultation! We would love to help you with your home improvement project.
Integrity Finishes of Tampa Bay is more than a licensed Tampa Bay painting contractor. We are also an EPA and RRP certified firm, meaning we have certified renovators on staff that can help with your renovation needs, including providing top notch ideas for home improvement projects.
Services Our Tampa Bay Trim And Molding Contractors Offer
Trim and Molding

Crown Molding

Baseboards

Molding

Wood Trim

Window Trim
Wainscoting

Millwork

Door Molding

Install Molding

Trim and Molding Tampa Bay