Welcome To Integrity Finishes of Tampa Bay: A Belleair Painting Contractor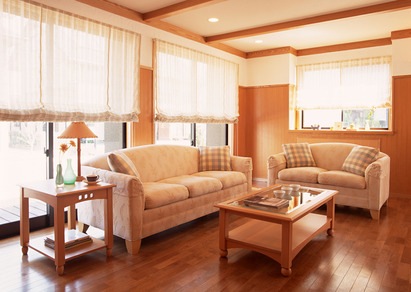 Integrity Finishes of Tampa Bay is the Belleair painting contractor you can trust for a quality finish on both the interior and exterior of your home or business. Residential or commercial painting - we've got you covered. From wallpaper removal and interior painting to molding and trim, decorative concrete and more, Integrity Finishes of Tampa Bay is the Belleair painting contractor homeowners and businesses in Belleair count on for all their painting service needs.
When you choose us to serve as your Belleair painting contractor, you can expect quality service and affordable prices. Our professional Belleair painting contractors are prompt and courteous, and our painting proposals are our final price. No surprises or unexpected fees! So whatever your house painting, office painting or commercial painting service needs are in Belleair, you can rely on Integrity Finishes of Tampa Bay to take care of everything from the initial prep work to the final clean up.
Integrity Finishes of Tampa Bay - Belleair House Painter
Integrity Finishes of Tampa Bay started as a small Belleair house painter, and we have since grown to employ over 20 painters that provide great work, exceptional attention to detail and outstanding customer service. With our small company feel and large company abilities, we are the Belleair house painter that can meet any demanding schedule.
We use only Sherwin William's products for our exterior and interior painting services. Our entry door restoration is second to none, too, and comes highly recommended for improved curb appeal.
Benefits of Choosing Us as Your Belleair House Painter:
We are a Licensed & Insured Belleair Painting Contractor

We offer Affordable Prices with No Surprises

We always provide Quality Service & Excellent Customer Support

We are Large Job Specialists, able to meet demanding move-in deadlines

We do NOT use Sub Contractors
All the work performed on your house painting project is done by our team of professional Belleair house painters that are safe, qualified and efficient workers. Most painting companies in the Belleair area do not have enough qualified painters on staff to meet demanding deadlines. But we do! Integrity Finishes of Tampa Bay is the Belleair house painter that never misses a deadline - guaranteed! So if you need to move-in or put your house up on the market, fast, give Integrity Finishes of Tampa Bay a call. We are the Belleair house painter that can meet your deadline!
Belleair Interior Painters
Our Belleair interior painters know that paint serves two functions. The first is protection. A good coat of interior paint will keep moisture, dirt and other elements away from the surface of the wall. The second purpose of paint is to improve the interior of a home or business by applying the desired color and finish. As Belleair interior painters, it is our job to properly prepare the surface and apply the paint in order to provide both protection and beauty when you contact us to schedule interior painting services.
At Integrity Finishes of Tampa Bay, our Belleair interior painters paint your interior walls with the highest quality paints from trusted brands such as Sherwin Williams. We use only the highest quality interior paints with proven effectiveness against chipping and peeling, as well as those that are environmentally-responsible for a healthy interior painting application. Our Belleair interior painters give attention to detail, giving you a quality, professional job that you deserve. You can rest assured we will protect your valuable non-painted surfaces, too, such as carpet, flooring and furniture when we begin your Belleair interior painting project, and we'll clean up after ourselves when it is all done. You pick the colors - we do all the work!
Belleair Exterior Painting
House painting in Belleair is our specialty at Integrity Finishes of Tampa Bay, and we take great pride in delivering a fantastic looking exterior paint job that will long outlast any other painting company's work.
Our Belleair exterior painting contractors will work with you on your color scheme if needed. We use the highest quality paints available. So rest assured that when you hire us as your Belleair exterior painting contractors that you'll be getting the best possible job at the best possible price!
Belleair exterior painting is an important part of our business. We do high end custom residential house painting as well as office painting and commercial painting at an affordable price. All prep work is included. We patch holes, caulk cracks, sand and prime where needed and protect all furnishings.
Once you choose a Belleair painting contractor, it is important to stay on top of their actions. For instance, it is essential to make sure your Belleair exterior painting contractor obtains all of the appropriate permits for major jobs. If your house painting project involves the addition of a room; creating a second story; or remodeling major areas, it is rather key to choose a contractor that is qualified enough for the job.
This means checking credentials and scrutinizing their past work history. Also, before any work is started, a clear and fair contract should be drawn up and signed, which is one of the best ways to protect both the interests of homeowner and contractor.