Treasure Island Painting Contractor: The Finest Company For Your Needs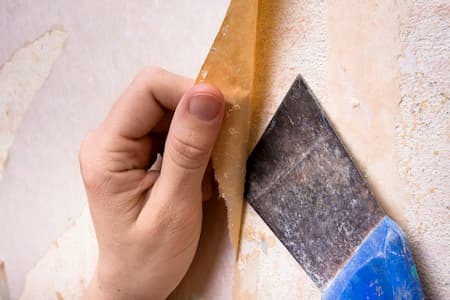 At Integrity Finishes of Tampa Bay, we don't believe that quality have to be or should be sacrificed for great pricing. As a professional Treasure Island painting contractor with over 30 years of experience, we know how to offer quality service at affordable prices. That's why we are the Treasure Island painting contractor homeowners and businesses turn to when they need painting services.
Whether it is house painting, office painting, or large scale commercial painting, Integrity Finishes of Tampa Bay is the Treasure Island painting contractor that can meet any deadline and provide a superior quality finish - guaranteed! Contact us today to learn more about our many painting services including interior painting, exterior painting, commercial painting, house painting, cabinet painting, molding and trim, decorative concrete, epoxy coating and much more.
Integrity Finishes of Tampa Bay: Treasure Island House Painter
Integrity Finishes of Tampa Bay is a Move In Specialist! Our team of Treasure Island house painters get the job done quick! Whether you are buying a new home or are looking to sell your home and need to put it on the market ASAP, we are the Treasure Island house painter you can count on to meet your deadline!
At Integrity Finishes of Tampa Bay, we understand that when you need help with interior and exterior painting of a home, you're not sure what you are going to get. Fortunately, our Treasure Island house painters have years of experience and we love what we do. You can expect quality results when you choose us to serve as your Treasure Island house painter!
Treasure Island Interior Painters
When you have an interior painting project to do in Treasure Island, Integrity Finishes of Tampa Bay is the painting company you can trust to give you that small company feel while providing large company results! Our Treasure Island interior painters never skimp on quality and only use top notch interior paints from trusted brands such as Sherwin Williams.
Some of the benefits of hiring our Treasure Island interior painters include:
We are a Licensed & Insured Treasure Island Painting Contractor

We offer Affordable Prices with No Surprises - our proposal is final!

We always provide Quality Service & Excellent Customer Support

We are Large Job Specialists, able to meet demanding deadlines

We do NOT use Sub Contractors
All the work performed on your interior painting project is done by our team of professional Treasure Island interior painters that are thorough, experienced, and efficient. Most painting companies in the Treasure Island area do not have enough qualified Treasure Island interior painters on staff to meet demanding deadlines such as large scale commercial painting and office painting project. But we do! We are the Treasure Island painting contractor that can meet your deadline - guaranteed!
Treasure Island Exterior Painting
Inside and out, Treasure Island house painting is a big job! You want an end product that will protect your home from the elements and increase its value and appeal. For Treasure Island exterior painting, you want to be sure your new coat of paint can survive hot summers and cold winters without blistering, cracking or peeling, and that it will properly seal your home's interior from moisture, mildew, dry rot, termites and other damaging environmental factors.
For your home's interior house painting, design and durability are important factors. You want to make sure the job works well with your interior decor, is done neatly and completely, and without damage to your ceilings, floors, woodwork and furnishings.
The best thing for you to do, is contact a professional Treasure Island exterior painting contractor. A professional house painting contractor will help paint both the interior and exterior of your Treasure Island home, and eliminate any problems or stress for yourself.