Common Interior Painting Mistakes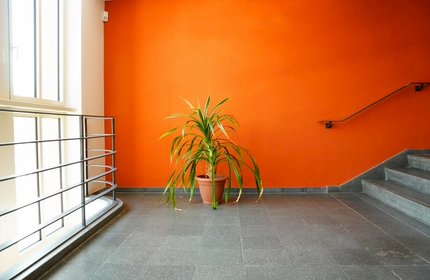 Deciding to move forward with an interior paint job for your Seminole home is an exciting project to take on. Of course, making the wise decision to hire a professional to take care of this for you is one of the smartest things that you can do. However, not all professionals are created equal so it is important to watch for these potential interior painting mistakes and make sure whoever you hire doesn't get caught up in these pitfalls.
What To Watch For
One of the biggest mistakes that gets made is skipping the prep time. DIY homeowners often do this because they are eager to get to the rewarding part – seeing the new color on the wall. However, it may also happen if the person simply doesn't realize what is involved with preparing the walls for paint. If you notice the painting contractor you hired seems eager to skip prep and move on to paint, this is a big red flag and you may need to hire someone else.
Using masking tape instead of painter's tape for taping off edges. Masking tape is simply not a high enough quality and can lead to letting drips getting through. If your so-called pro doesn't care enough to invest the extra into superior quality painter's tape, is this really about saving you money or about cutting corners because they just don't care enough?
Maybe you are painting over a high gloss but then you notice that this "expert" dives into painting without sanding it down. This is likely because once the mistake is discovered by you, the painter will be long gone – and already paid. It is possible to paint over high gloss but you have to sand it first in order to give the new paint some way to adhere to the old paint.
Making Smart Choices
There are, of course, plenty of other warning signs but these are some of the most common and most alarming. Don't invest the time, effort and money into paying a contractor to paint your home only to end up with shoddy workmanship. This is never something you have to worry about when it comes to working with the Integrity Finishes of Tampa Bay crew.
We take great pride in the work we provide for our customers and it shows in the final results we get. Now, we look forward to working with you. You are going to love the way your Seminole home looks when it comes to the interior painting job we do for you. Give us a call today and let's get started.