Garage Floor Epoxy – What's The Big Deal?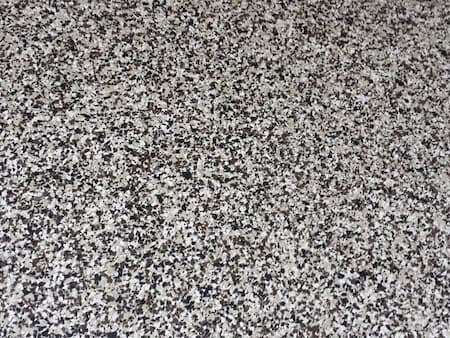 Let's face the fact that there are countless tasks you can take on to improve your house. So it can be hard to get motivated about taking care of the need of the garage floor, when there are other more glamorous sounding projects that you think you would rather tackle. However, once people begin to learn about the many benefits there are to having this done, they wonder why they waited so long.
The good news is that you will actually love the new look of this type of flooring, once the job is complete. So, while it may not be your dream home project, it certainly is still going to add to what should be the home of your dreams. You can't have your ultimate home without taking care of every last detail, right down to the garage floor.
Learning About The Benefits
Before investing into any type of home improvement project, you want to know the advantages. This is what smart homeowners and savvy consumers do. So, in order to find out how you can benefit from garage floor epoxy, here are a few essential points to ponder:
As you know, the Tampa Bay area is no stranger to inclement weather, like tropical storms and even hurricanes. The recent onslaught from Hurricane Harvey was a reminder of just how brutal Mother Nature can be. Of course many things can end up damaged, but even just mild flooding can wreak havoc for unfinished surfaces. Sealing your garage floor with epoxy will help to ensure that this surface isn't stained and ruined, once the flood waters recede.
You can opt for a utilitarian sealant, or something more attractive. Either way, the finished product is one that will leave you loving the way it looks. Why settle for dull and lackluster grey when you can add a sheen to it, or even some color?
Your coated flooring will also be more durable. Everyone thinks of concrete flooring as quite indestructible, as they already stand. However, they are still susceptible to chips, cracks and more. Reduce the likelihood of facing issues like this by adding a layer of protection. You will be amazed at the difference it makes having this extra sturdy protective layer.
A sealed floor is a floor that is much easier to clean. That includes cleaning up spills. Without the epoxy in place, you are at risk of staining your floor. Concrete is porous and that means dirt easily sticks in the tiny nooks. Liquids are absorbed and lead to permanent staining. Sealant does away with this likelihood. It is even resistant to chemicals which could cause permanent damage.
The bottom line is that you are going to genuinely appreciate the added protection that you get, by adding this sealant to your flooring. Garage floor epoxy will enhance the appearance and improve the performance of this floor. In fact, you could turn your boring garage floor into something as dazzling and sturdy as a showroom floor.
Finding Your Professional
Integrity Finishes of Tampa Bay is the only name that you need to know when it comes to garage floor epoxy professionals. We want you to be able to feel good about the work we do and the final results that you will get. So, you can rest assured the work we do will provide you with flooring that promises to deliver high performance and maximum longevity that you deserve.
There is no reason to settle for less than the best, even when it comes to your garage flooring. We take great pride in the work we do, for every job, every time. Now, we look forward to working with you and demonstrating to you, in person, what makes us the number one company to call on, for this type of work.